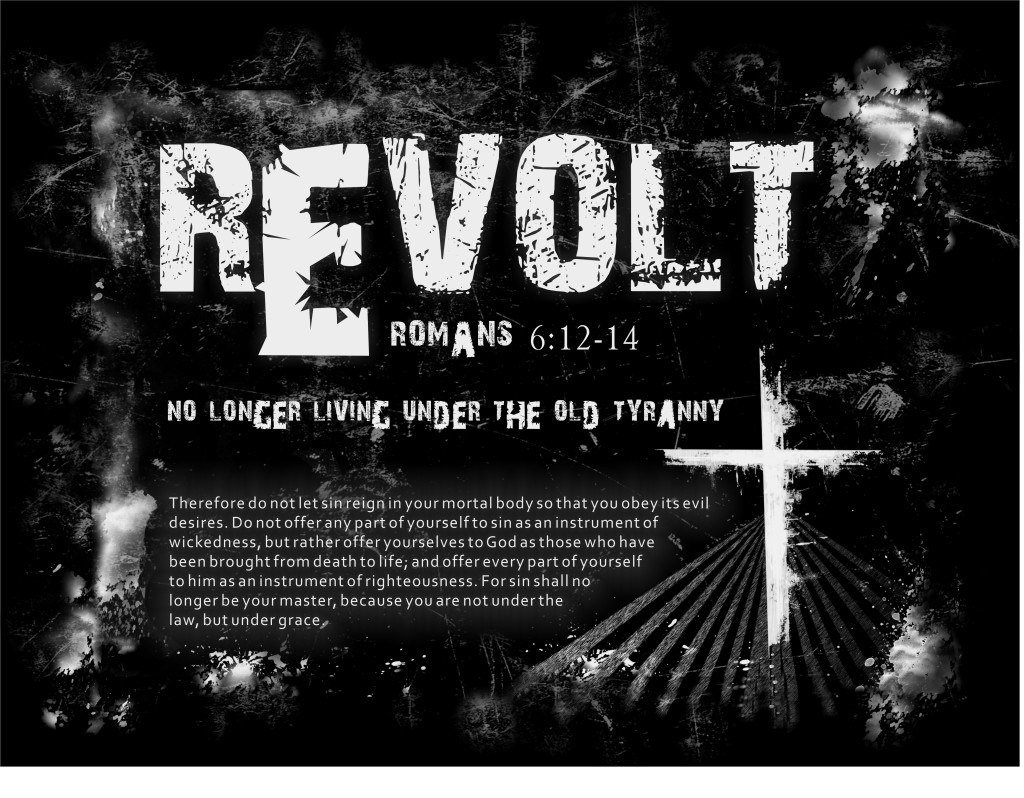 Youth Ministry
Revolt is the Youth Ministry at Calvary Chapel Arrowhead.  They meet Wednesday evenings at 7:00 PM and Sunday mornings at 10:00 AM.
Our key verse is found in Romans 6:12-14 - "Therefore do not let sin reign in your mortal body, that you should obey it in its lusts.
And do not present your members [as] instruments of unrighteousness to sin, but present yourselves to God as being alive from the dead, and your members [as] instruments of righteousness to God.
For sin shall not have dominion over you, for you are not under law but under grace."

IMPACT Retreat
Join us for this years Youth Ministry Winter Camp—IMPACT—March 3-5, 2017 at Koinonia Ranch, Peeples Valley. Those who have turned the world upside down have come here too! Acts 17:6.
We leave from the Church at 5:30 pm Friday, March 3rd; return to the Church at 1:00 pm Sunday, March 5th. Transporta on provided. There will be teaching, games, scavenger hunt, tasty food—cost is $40.