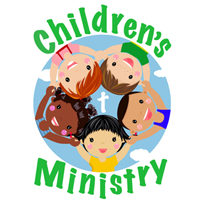 Sunday Children's Church
Children's Church is held every Sunday from 10:00 - 11:30 AM.  Classes are broken down into 3 years-5 year old (Preschool), Kinder-2nd Grade, 3rd Grade-5th Grade.  Church starts with group worship followed by individual classes taught by CCA Servant's with hearts for our children.
The curriculum is provide by "Answers Bible Curriculum"
CCA also has a nursery available for our precious little ones (birth-2 year old) and for the Youth, there is Revolt.

All About AWANA Club
Starting Wednesday September 7th, 2016
Pre-K and Kinder - Cubbies
1st and 2nd Grade - Sparks
3rd and 4th Grade - Truth & Training I
5th and 6th Grade - Truth & Training II
Classes will be every Wednesday from 7:00 pm - 8:00 pm and will run in three sessions throughout the school year.
1st session - September 7 - November 9th
2nd session - January 11th - March 1st
3rd session - March 29th - May 10th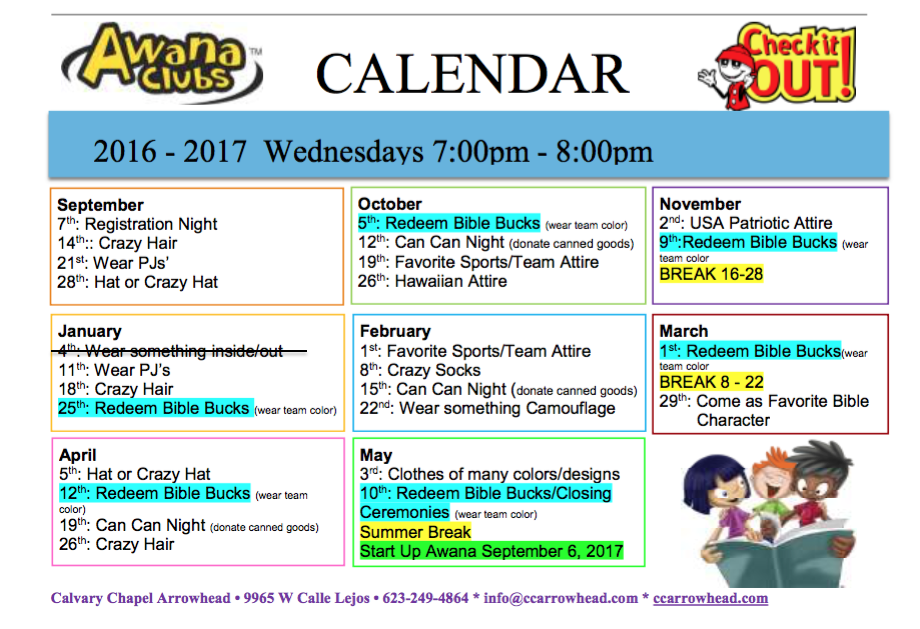 FAQ's
What is AWANA Club?
Awana is a global, nonprofit ministry committed to the belief that the greatest impact for Christ starts with kids who know, love and serve Him.
How much does it cost?
Nothing, Calvary Chapel Arrowhead offers AWANA Clubs for FREE!
What does a typical AWANA Club night look like?
We all gather as a group to sing praises and play games, followed by breaking into our small club groups for a teaching and Scripture memory time.  A healthy snack will be served and then we will come together for closing.
There are also opportunities for the kids to earn Bible Bucks, which can be spent in the year end general store.  We will also be holding theme nights (PJ's, crazy hair, wear the same color).   Be prepared for lots of fun!
Can I attend also?
Of course, all are welcome and we appreciate volunteers and helpers!